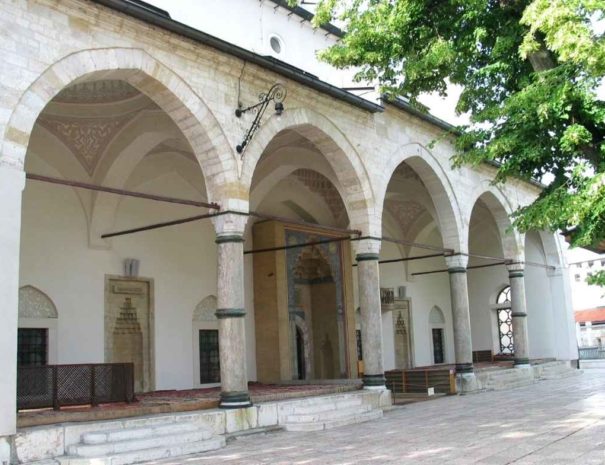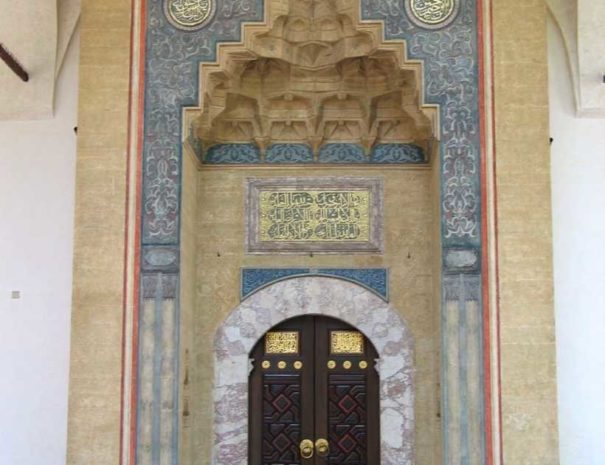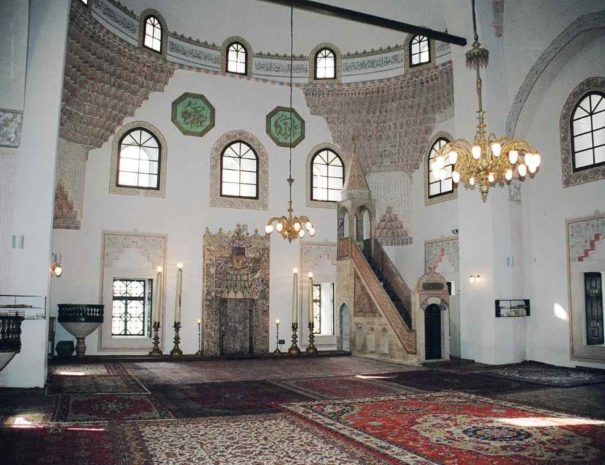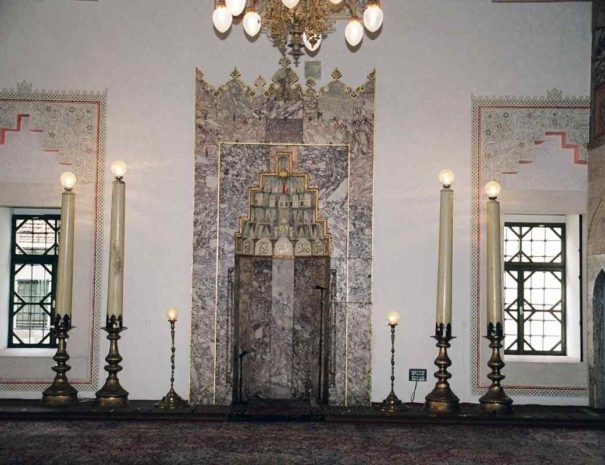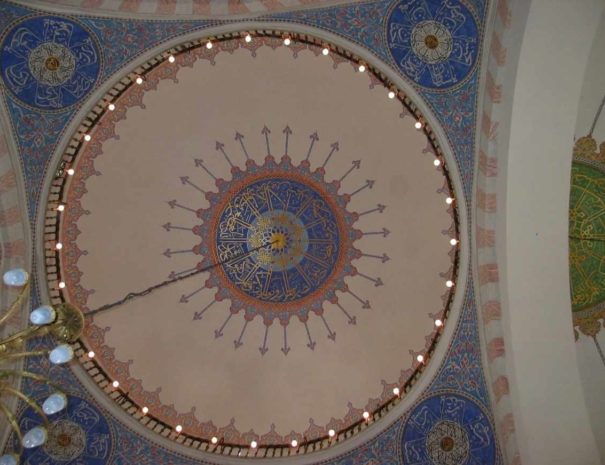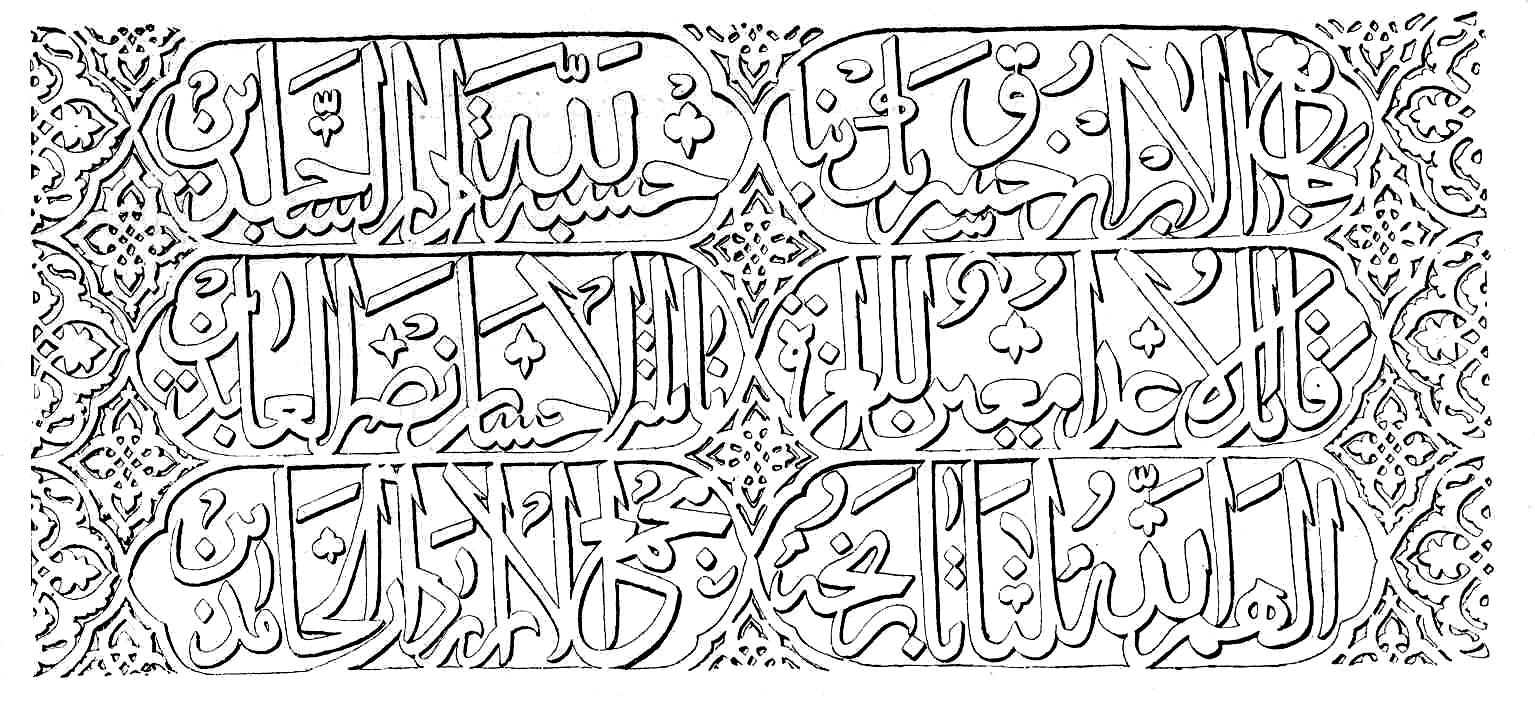 Stone tablet above main entrance
"The mosque of the good people Husrev-bey buildeth in the name of God (as) a home for those who prostrate themselves. He is the destroyer of foe, helper of the champions of faith, Propagator of benefaction, helper of the pious. God inspireth us with its verse: (This is) the meeting place of benefactors, a home of those beholden to God."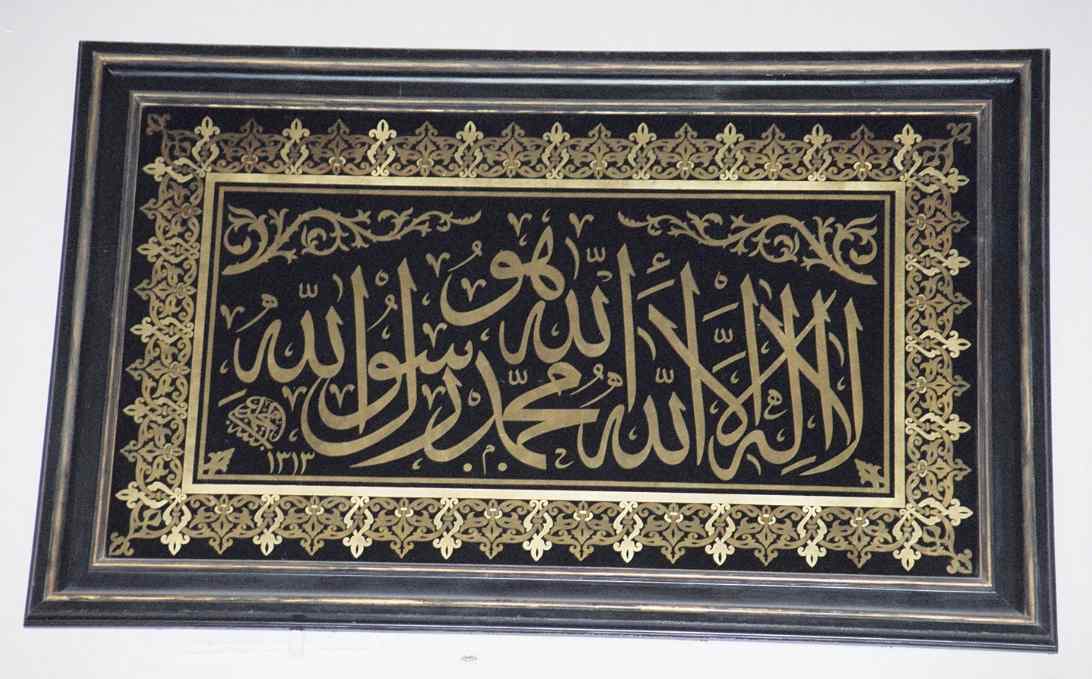 "There is no god but God, and Muhammad is His messenger"
On the left side of the mosque entrance, hanging on the wall is a framed levha (a quotation from the Qur'an). This levha is over 120 years old and is written in gilded letters.
01.04 - 31.10

31.10 - 01.04.
(except during the Ramadan)
Morning:
Afternoon:
14:30 h – 16:00 h
17:30 h – 19:00 h
Morning:
09:00 h - 11:00 h