WELCOME TO THE GHAZI HUSREV-BEY'S MUSEUM
Open for visit, then closed due the period of prayer
Open for visit, then closed due the period of prayer
Open for visit, then closed due the period of prayer
Open for visit, then time for pause
Open for visit, then time for pause
Open for visit, then time for pause
Open for a visit, then time for pause
Open for a visit, then time for pause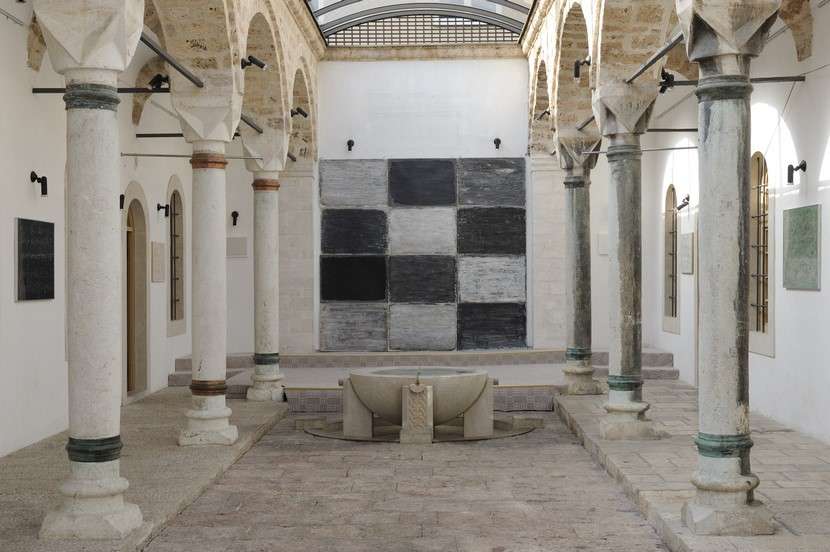 After the entrance visitors are making tour of looking at exposed museum pieces and at the same time they can examine the building as an unique representative of the Ottoman architecture. The boards in Bosnian and English language  are exposed in the atrium of the building  decribing Ghazi Husrev-bey's origin,  the establisment of Ghazi Husrev-bey's waqf and Bey's mosque with buildings in the nearby surrounding.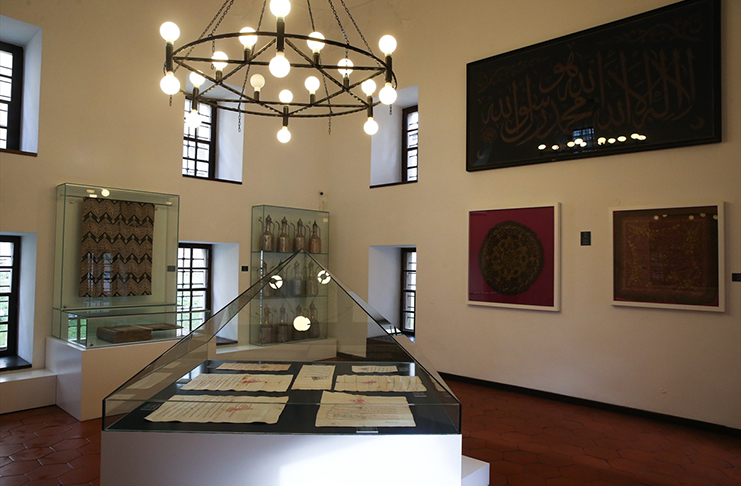 In a dershana(lecture hall) of the Kurshumli madrasa visitors can watch a film lasting for 14 minutes in Bosnian or English language. The film is about the establishment of Ghazi Husrev-bey's waqf and his influence on the community development  and Sarajevo city.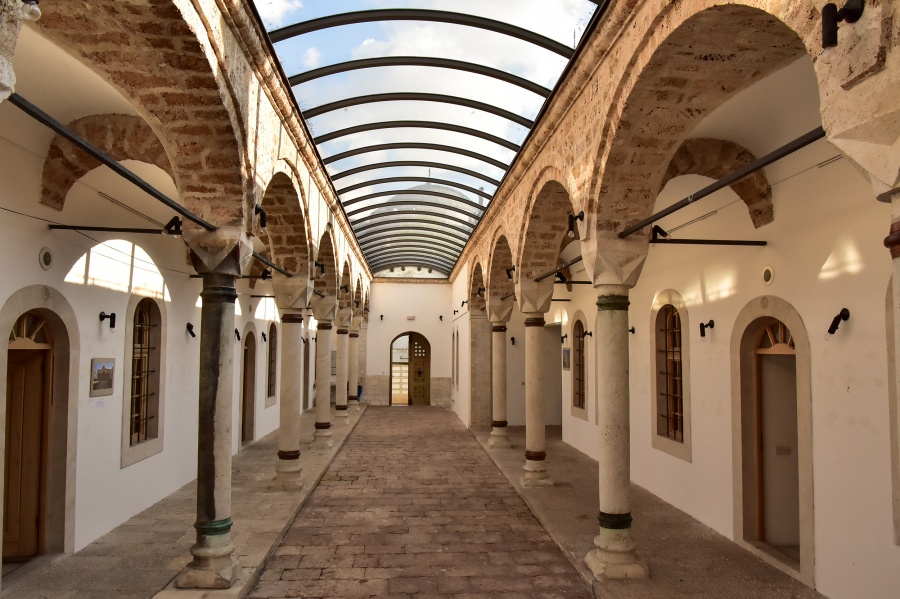 he replicas of original transcripts of Ghazi Husrev-bey's waqfnama and the replics of the old documents issued by Ottoman sultans are also exposed in the dershana (lecture hall) as well as some other subjects which are part of the inheritance in Ghazi Husrev-bey's waqf. In the one of twelve smaller rooms which once served as students' classrooms some museum pieces used in muvekhitana are exposed.